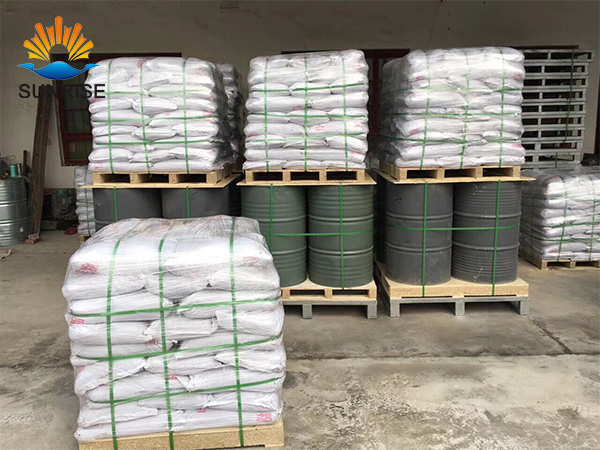 Unshaped refractory Silica Refractory
Bulk density:≥1.8 g/cm3
After reheating linear change(1500℃X3h):-0.5~+2 %
Cold crushing strength:≥35MPa
Bonding time:1~3 Min
Get a Quotation
Send Message
Overview
Silica hot patch refractory is a repair cement used to repair and seal door jambs in coke ovens.
Refractory cement for in situ hot repair of the sole of coke ovens. This material is supplied dry and mixed on site and pumped into the oven. It can be spread along a sole of the oven using recoke push bar and allow to self level. Maximum service temperature 1400℃.
White ready mixed, refractory air setting mortar. Maximum service temperature 1425℃ .
Refractory mortar is also as known as joint filler, it is composed of a certain particle ratio of refractory powder, binder and additive, pour water or liquid binder to tune into a paste. Silica mortar is an important part of refractory mortar which is as Cab-O-sil or adding some ganister sand as main raw materials, the binder adopts mild-clay or chemical bond.
►Application:
Silica mortar is mainly used for laying and repair of coke oven, hot blast stove, glass melting furnace, melting furnace and other masonry of high quality silica bricks industrial furnace.

►Features:
1.High adhesive strength;
2.High refractoriness;
3.Excellent refractoriness under load;
4.Good installation performance.
►Mixing sequence:
1. The silica mortar is the fine powder (0.088mm). Put the mortar in to the mixer and spray the small bag of additives on the dry powder evenly, mix them for 3 to 5min. Next, put 32 to 35 per cent of clean water (tap water and water amount can be adjusted according to actual conditions) into it and continue mixing for 5 to 10min. The effect will be better if you put the mortar slurry static for 10min. Amount of agitation should be determined according to the capacity of mixer. But it must be used by the bag.
2. The mortar well mixed should be used as soon as possible for fear of loosing effectiveness.
►Attention:
it is prohibited to put the additives into the water separately; it is prohibited to use acid industrial waste water to mix the slurry; operate strictly according to the requirements, or else it will influence the masonry quality and useful life of the mortar.
Technical Data
Unshaped refractory Silica Refractory
Silica Mortar
Silica hot patch refractory
BGN-94
BGN-95
BGN-96
RB
SiO2 ≥
94
95
96
90
Al2O3 ≤
1.0
1.0
0.6
-
Fe2O3 ≤
1.0
1.0
0.7
-
Bonding strength (Mpa)
110℃ x 24h ≥
0.8
0.8
0.8
-
1400℃ x 3h ≥
0.8
1.0
0.5
Bonding time (Min)
2~3
1~3
1~3
-
Bulk density (g/cm3) ≥
-
-
-
1.8
After reheating linear change (1500℃X3h) (%)
-
-
-
-0.5~+2.0
Cold crushing strength(MPa) ≥
-
-
-
35
Grain size (%)
+0.5mm ≤
2.0
2.0
2.0
-
-0.074mm ≥
60
60
60
焦炉,热风炉用硅质泥浆
Unshaped refractory Silica Refractory
Silica Mortar for coke oven
Silica Mortar
for blast stove
JGN-85
JGN-92
RGN-94
SiO2 ≥
85
92
94
Fe2O3 ≤
-
-
1.0
Refractoriness, Cone No.
158
156
170
Cold Rupture Bonding
strength (Mpa)
110℃干燥后 ≥
Drying at 110℃
1.0
1.0
1.0
1400℃ x 3h烧后≥
Firing at 1400℃ x 3h
3.0
3.0
3.0
Bonding time (Min)
1~2
1~2
1~2
0.2MPa refractoriness
under load (T 0.6,℃)≥
1420
1500
1600

Grain size (%)
+0.5mm ≤
3.0
3.0
1.0
-0.074mm ≥
50
50
60
Inquiry
If you have any needs our help or are interested in our products, you can click online advisorychat with us online, or call our customer service telephone: 0086-0371-63838939. We will sincerely serve for you!
Product Category
Venezuela customer AZS fused float glass furnace br...