Fused Cast AZS TY-AZS33
Bulk density:≥3.75 g/cm3
Apparent Porosity:≤1.2%
Cold Crushing Strength:≥300 Mpa
Exudation Temperature of Glass Phase:≥1400
Bubble Separation Ratio(1300℃×10h):≤1.5
Anti-corrosion rate of glass liquid 1500℃×36h (mm/24h):≤1.45%
Get a Quotation
Send Message
Overview
► What's Fused Cast
The term Fused Cast refers to a manufacturing process in which the ceramic bonding is obtained by the solidification of a mixture which has been melted in an electric furnace and cast in liquid state into molds.

► Fused Cast AZS Blocks Introduction
AZS fused cast block is also called fused cast block which is abbreviated as AZS because it contains Al2O3-ZrO2-SiO2. Fused cast AZS block is made from pure alumina powder and Zircon sand (composed of 65% zirconia and 34% SiO2). After Alumina powder and zircon sand melting in electric furnace, they are cast into various molds and cool themselves down to become white solid. Because of the different content of Zirconia from 33%-41%, our fused cast AZS blocks can be divided into three types AZS—33#,AZS—36# and AZS—41#.


►TY-AZS33 Description
Fused cast AZS 33# block has dense micro structure which ensures its great resistance in glass liquid, thus you don't have to worry about the solidification and other problems. It is widely applied to glass furnace for superstructure, working pool side wall, paving blocks, feeder channels, tank bottoms, C-shaped block and doghouse crown,etc.

►Advantages
1. Compact microstructure
2. Good erosion resistibility to molten glass
3. Good thermal shock resistibility,high compression resistance
4. Barely rendering blister
5. A variety of formats and shapes for furnace different working areas

Different casting methods can produce various shapes and sizes AZS for
different areas of glass furnaces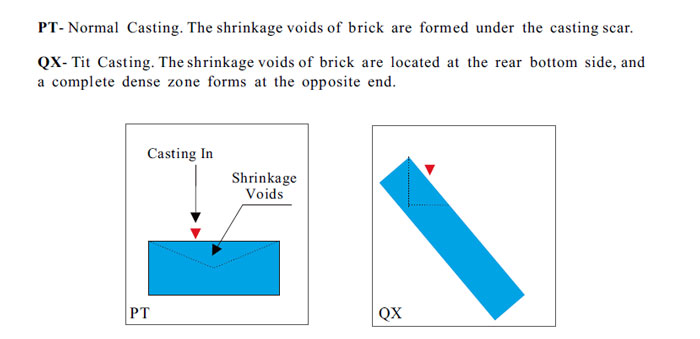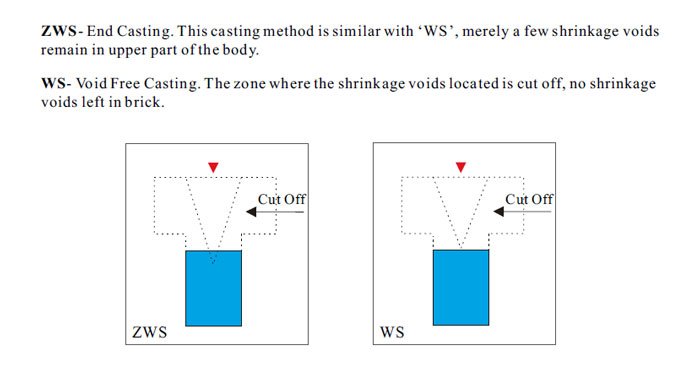 ►Choose us
TY-AZS series blocks have passed the ISO international certified. High purity raw material, scientific formula, advanced technology and professional guide all contribute to our qualified azs blocks production. Over 30 years producing and marketing experience, we have developed stable customer base overseas and kept long-term cooperation. Need refractories for high temperature furnace fuel? Contact us, We will never let you down.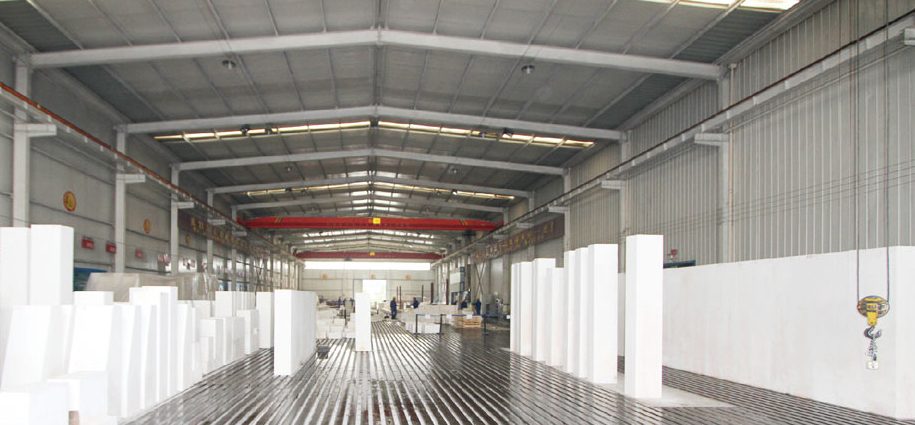 Technical Data
Item
TY-AZS33
Chemical Composition
AlO3
≥50.00
ZrO2
≥32.50
SiO2
≤15.50
Na2O+K2O
≤1.30
Bulk density (g/cm3)
≥3.85
Apparent Porosity (%)
≤1.2
Cold Crushing Strength (Mpa)
≥300
Exudation Temperature of Glass Phase
≥1400
Bubble Separation Ratio (1300℃×10h)
≤1.5
Apparent density (g/cm3)
PT(RN RC N)
≥3.45
ZWS(RR EVF EC ENC)
≥3.60
WS( RT VF EPIC FVP DCL)
≥3.70
Inquiry
If you have any needs our help or are interested in our products, you can click online advisorychat with us online, or call our customer service telephone: 0086-0371-63838939. We will sincerely serve for you!
Product Category
Venezuela customer AZS fused float glass furnace br...